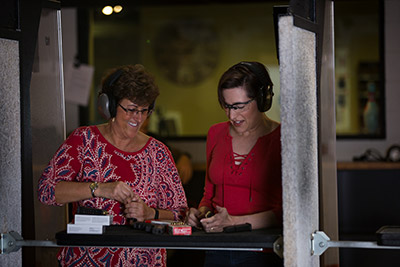 Every Tuesday is Ladies Day at Bristlecone. Ladies shoot for just $12 until 5PM, and then for FREE from 5-8PM for Ladies Night! Men are welcome on Tuesdays, but just need to pay regular prices….
A Girl & A Gun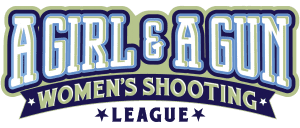 Bristlecone Shooting is proud to be the host facility for the West Denver chapter of A Girl and A Gun! The chapter holds weekly and monthly events geared towards developing camaraderie among women who shoot. Please check our calendar for upcoming events (link). Come learn with us!
A Girl and A Gun Women's Shooting League (AG & AG) is a shooting club established by women shooters for women shooters. AG & AG events are intended to be fun, social gatherings where women can come together for support, encouragement, ask questions in a safe and nonjudgmental environment, improve on their marksmanship, and bond together in the shooting community.
What makes us different? All AG & AG events are supervised by NRA Certified Instructors and/or Range Safety Officers. All facilitators are women who can "speak girl" and provide techniques and tips for female shooters. Our goal is to empower, educate, and have fun at the gun range.
https://www.agirlandagun.org/item/bristlecone-shooting-training-retail-center/
The Well Armed Woman

Bristlecone Shooting is proud to be the host facility for the Southwest Metro Chapter of The Well Armed Woman. TWAW is an organization formed to Educate, Equip and Empower women in a safe, fun environment – we are over 3,000 members strong with chapters in 49 states including 12 chapters in Colorado.
The Southwest Metro chapter meets twice a month for safety and range time, and a non-shooting class which will educate you on how to train throughout the month.
Our instructors are women who have obtained their NRA certifications including the Range Safety Officer certification.
We are here to empower women from age 18 and over in a relaxed format. Whether you are anxious about shooting but want to learn, or you have been shooting for years and want to advance your techniques. We have several instructors involved in the Southwest Metro chapter so that we can give the beginner the dedicated lesson they want, as well as advance the experienced shooter to the next level.
We have fun and make friendships that last a lifetime, while being safe and learning to defend ourselves.
We are also active in our community with support to charities and events. You are welcome to participate in the events as you would like. Family and friends are always welcome.
Email us for more questions or come see us at our next meeting.