Membership has its Benefits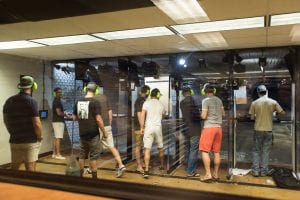 Bristlecone Shooting, Training & Retail Center offers the most membership perks and club amenities, and the widest array of membership options on the west side of Denver. Our membership structure is simple and flexible. Choose the membership option that fits your needs and enjoy the benefits!
What do I get with a Bristlecone membership?*
Free Range Use – Our members never pay to shoot on our lanes
Lane Reservation Privileges
15 Target Punch Card ($20 value!)
50% Off Firearms Rentals (except full auto and suppressed)
Express Range Check Out
Free Eye & Ear Protection
Access to Member's Lounge (includes guests while with a member)
5% Off Regularly Priced Merchandise (not including firearms, bulk and personal defense ammunition)
10% Off Classes
15% off Gunsmith Labor
Discounted Range Ammo
Discounted FFL Transfer Fee ($25 plus $10.50 NICS Fee)
Bristlecone Neighborhood Discount Program – show your Member Card at these local businesses for great discounts and perks!
1 Firearm Safety Check, 1 Firearm Cleaning Per Year
6 Guest Passes Per Year
Member Only Sales and Events, Plus Advanced Notice on Select Store-wide Sales
Private Locker Rental Opportunities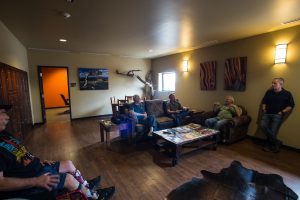 Click here to check out the different Membership packages and pricing.
What do our Members say?
"Excellent facility! Staff are friendly and knowledgeable….Definitely my favorite local facility".

"Great staff, always friendly. Nice, clean range. I don't go anywhere else. Been a Member for over two years."

"Member for a couple of years, now a Lifetime Member…In my opinion, best range in Denver area, and I've shot at most. Range quality is superb. Very well maintained competition programs help to sustain and advance shooting skills…. Exceptional range staff with the highest professionalism. Cannot recommend too highly."

"I haven't used firearms in forever. I was looking for a place I felt secure, safe and (with) experienced staff…. Best place, best people!!!… Bristlecone also (has) great classes and reasonable cost on everything they offer."

"Bristlecone Shooting Range is the nicest range I've ever been to. They are the most safety conscious folks I've met at a range. Very professional and nice people. They also have 2 in-house Gunsmiths – convenient."

"Neat, great merchandise, awesome shooting booths, worthwhile training classes, and friendly employees."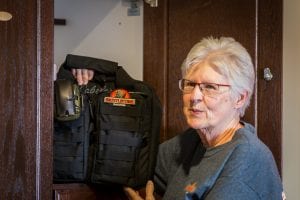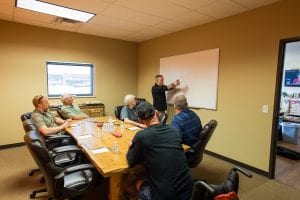 Member Referral Program
One of the best ways to enjoy the Bristlecone facility is with your friends and family. Encourage them to become a Member at Bristlecone too! If you are a Member in good standing and refer someone who joins, you AND the new Member will receive a free month of dues or a $25 gift card. Everyone wins!
Interested in a Corporate Membership?
Bristlecone offers Corporate Membership packages which include the following:
5 Membership cards with the option to purchase additional cards at a reduced rate
Standard Membership Benefits
Discounted group event pricing
Bristlecone also offers Lifetime Memberships which include the following additional benefits
Ability to bequeath or transfer the membership 1 time to a qualified individual
1 seat on the Bristlecone Advisory Board
Charter Membership Level Discounts; 5% off firearms (not including NFA items), 10% off merchandise (not including bulk and personal defense ammunition), 15% off classes.
Additional guest passes
Want to speak to someone about a new Membership?
Contact Jennifer Stitt, Director of Membership:
jstitt@bristleconeshooting.com
Don't miss our Member Appreciation Events!
We love our Members at Bristlecone! To show our appreciation, we host an exclusive Member Appreciation event each year. These events are our way of saying "Thank You" for being a Member. We open the facility only to Members and their guests during these events, with manufacturer reps, free food, gun giveaways, a store-wide sale and more…
*Weekday only Memberships have the same benefits as Standard Annual Memberships, however the benefits are only active Monday – Friday with the exception of classes. Weekday only Members are welcome to attend classes on the weekends.